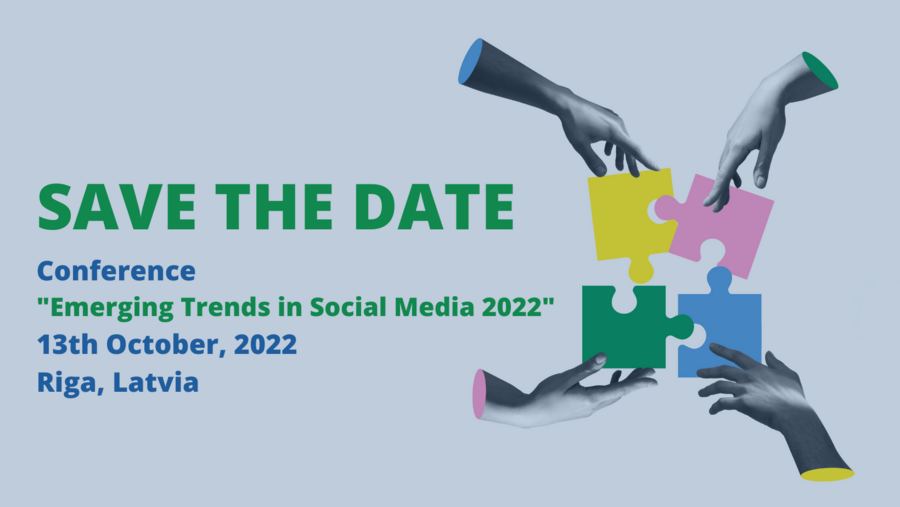 Save the date for the annual conference "Emerging Trends in Social Media" that will take place on 13th October, 2022 in Riga!
This year's conference will provide platform to explore on how governmental organizations and private actors can get strategic communication right using social media. Among other topics, it will focus on how we can translate academic and theoretical knowledge into a practical setting, how we can operationalize strategic communication in governmental governance, lessons learned from theatre and best practices from the private sector on how to use social media effectively as well as with a thought of ethics.
Last year this event was held online and brought together over 600 experts, practitioners, academics, military officers, and policy makers in the stratcom field from all over the world. This year, we are hosting the conference in a hybrid format (virtual and physical), so make sure to save the date and do not miss the call for registration in August!