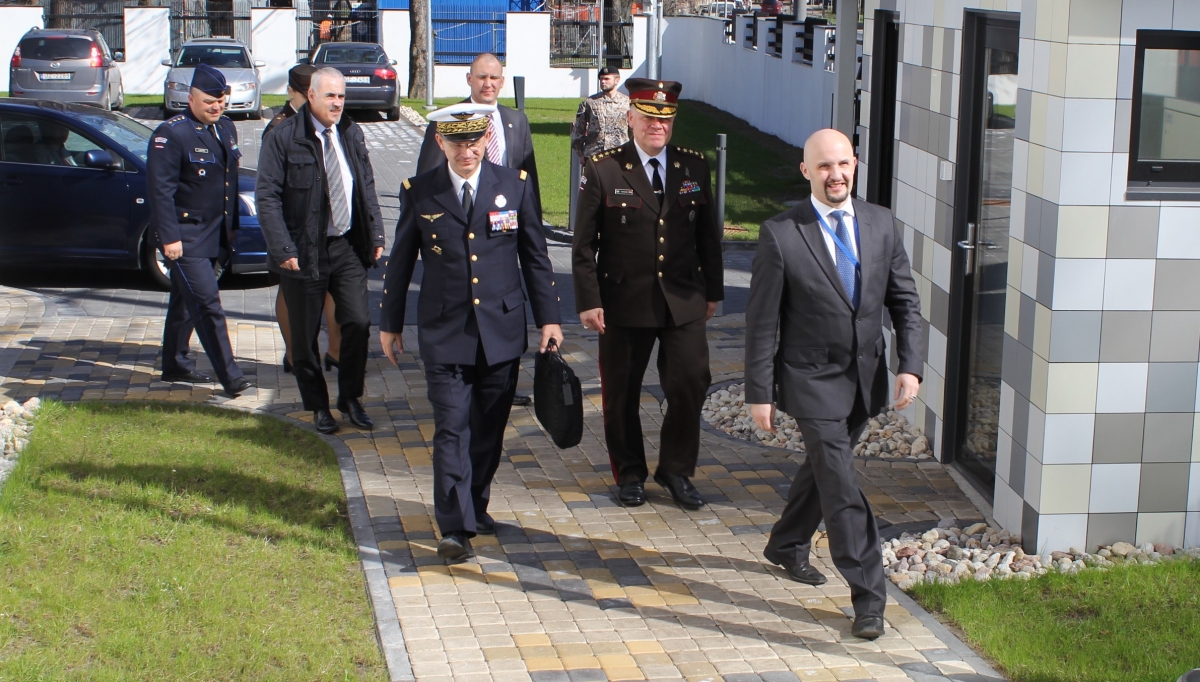 Supreme Allied Commander Transformation (SACT) General Denis Mercier visited NATO Strategic Communications Centre of Excellence on April 11. General Denis Mercier came Latvia on the occasion of the Allied Reach Conference 2016. During the visit he met with H.E. Raimonds Vējonis, President of Latvia, Mr Jānis Garisons, State Secretary of the Ministry of Defence and LTG Raimonds Graube, CHOD of the Republic of Latvia.
Allied Reach 2016 (AR 16) is a biennial conference for NATO military leaders organised by Supreme Allied Commander Transformation (SACT) that was created for the mutual exchange of ideas affecting military, strategic and transformational issues from an operational point of view. AR 16 brings together the senior military leadership of NATO to discuss, reflect and provide the best military advice on real-world strategic issues and future challenges that effect the Alliance. SACT and SACEUR will take findings from AR 16 to adapt concepts, make improvements to the way NATO conducts business and review innovative insights on how NATO can address future challenges.
General Denis Mercier is a former Chief of Staff of the French Air Force. On September 30, 2015, he has succeeded General Paloméros and became Supreme Allied Commander Transformation (SACT). NATO has been a constant throughout his career, at the tactical, operational and strategic level. He commanded the 1/12 "Cambrésis" Fighter Squadron, a founding unit of the NATO Tiger association. He participated in numerous other NATO exercises and operations, including Operation Deny Flight over Bosnia-Herzegovina in 1994. Subsequently, he served in the NATO department of the French Joint Operational Planning Headquarters, working as a project officer for Exercise "Strong Resolve '98", during which he embarked aboard USS Mount Whitney as director of Joint Fires. In 1999, he integrated the operational planning of French participation in NATO Operation Allied Force in Kosovo.
Supreme Allied Commander Transformation (SACT) was created in 2002, in the overall process of reform of NATO's command structure. He is one of NATO's two strategic commanders and the commanding officer of Allied Command Transformation. SACT is at the head of Allied Command Transformation and, as such, is responsible to NATO's highest military authority - the Military Committee - for promoting and overseeing the continuing transformation of Alliance forces and capabilities.